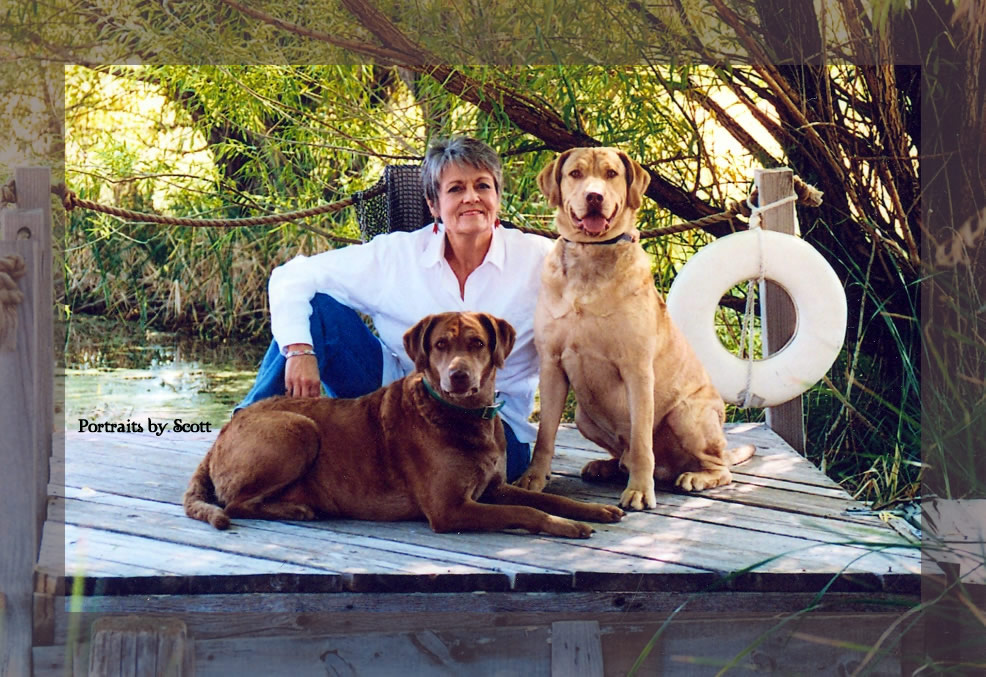 Colorado breeders of the Chesapeake Bay Retriever. Puppies occasionally. Contact us for breeding information
We now offer Juneau and Rockie for Chesapeake Bay Retriever Stud service to approved females.
What's in a name?
AK = Alaska, which is a big part of our lives.  We go as often as possible and own property there.
CO = Colorado, I am a native, and of course, we live here.
MI = Michigan, Fred is a native of Michigan.
Thus,
AKCOMI
Web Design by BraveArts copyright 2011 Akcomi Chesapeakes